If you are travelling abroad, some countries are now requiring Covid-19 pre departure testing, or proof of previous Covid-19 infection before leaving New Zealand.
Please fill out our online questionnaire, choose the swab type or Covid-19 proof of infection letter as per your destination requirements..
The cost for a PCR swab is $200
The cost for a RAT test is $60
The cost for a medical certificate providing proof of Covid-19 infection is $30 (Enrolled patients only)
* We currently do not provide IgM antibody tests, rapid assays (Germany) or swabs on weekends, please check before you procced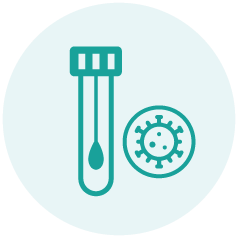 You have tested positive, now what?
Isolating can be daunting, but you are not alone. WeCare is available to provide targeted care and answer all of your COVID related questions.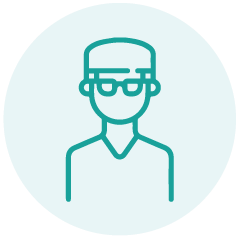 Consult with our expert
There is no cost to this service, and virtual visits are available until you have fully recovered from your illness. Our clinician will create a tailored care plan depending on your symptoms and risk factors.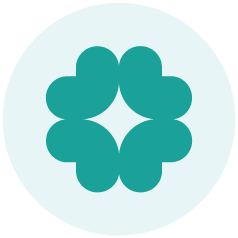 Get continuous care
Depending on your symptoms, our clinicians can prescribe a medication. We can identify serious symptoms and recommend next point of action
WeCare Wigram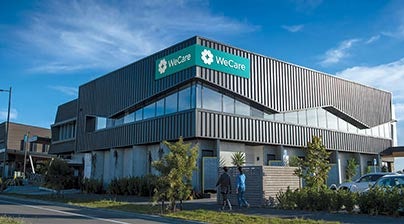 Same Day Care
Comprehensive primary care
Physio & Radiology on site
---
Hours:
Mon-Fri 8am-6pm
Sat 10am-4pm
Why choose WeCare Health?
Due to our smart use of technology WeCare Health is able to provide one of the most affordable Pre-Departure + Fit-To-Fly COVID test in NZ.
Our price is transparent $200 for PCR, $60 for RAT per person or $30 for proof of previous infection.
Frequently Asked Questions
When should I take my test to ensure I receive my certificate within my required time frame?
Please let us know at least 5 days prior to your departure. At present, some airlines and destinations require testing and certificates to be issued within 48-96 hours of departure. Please check with your airline and destination to ensure you meet the travel requirements. Please allow up to 24 hours to have the Swab performed and another 24-48 hours for the results to come back.
How much do these tests cost?
Simple fit-to-fly travel clearance of a single PCR swab costs $200.00.
Travel clearance with a RAT costs $60.00

Medical certificate providing proof of Covid-19 infection costs $30 (Enrolled patients only)

Please read our disclaimer
For Travel COVID testing, we will do our best to provide the required documentation in time. We cannot be held responsible for any costs incurred due to delayed laboratory reporting of results; passengers not booking correct times for airline requirements; declined boarding due to positive results; delayed or postponed flights. In these circumstances we will not provide any refund or be held responsible.